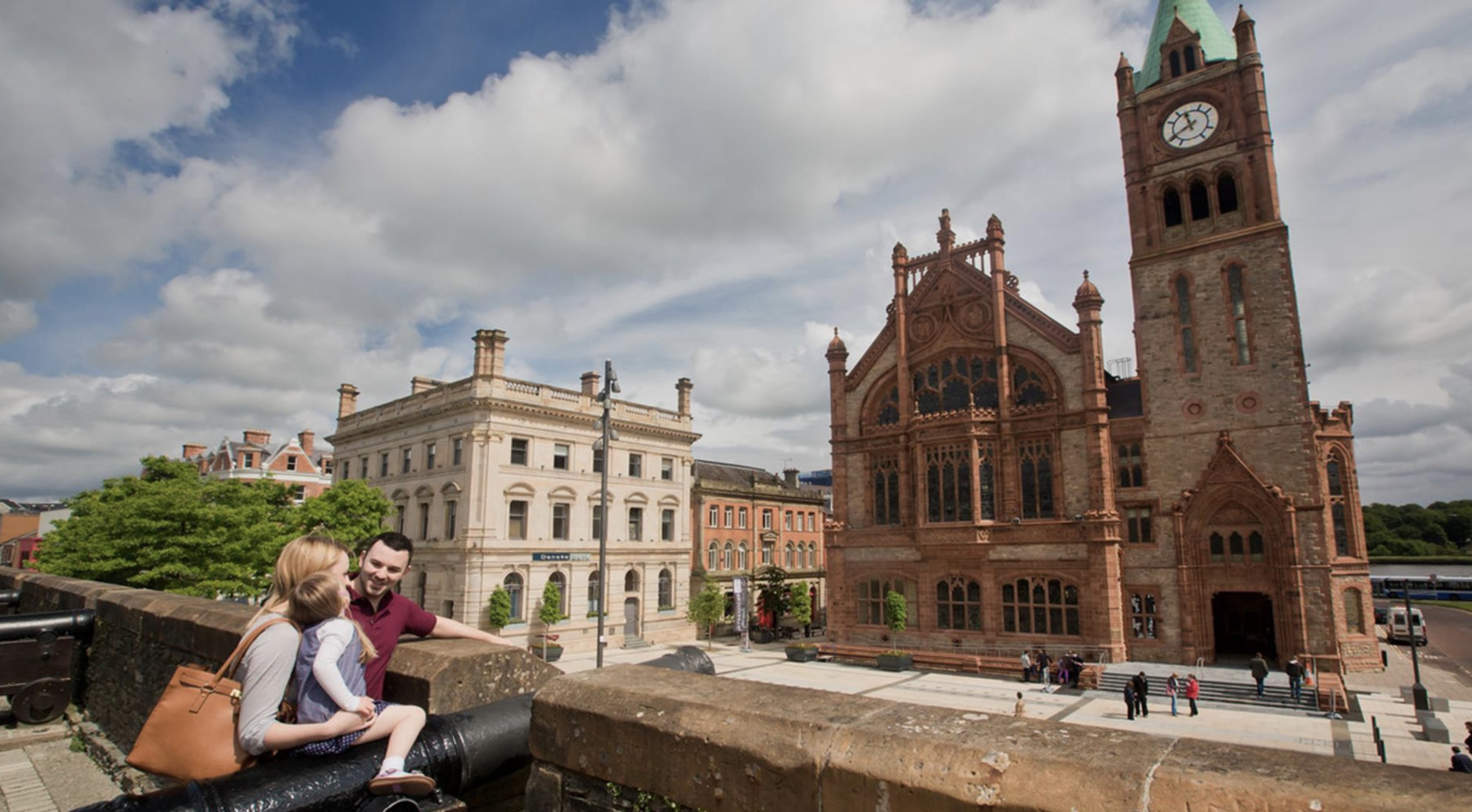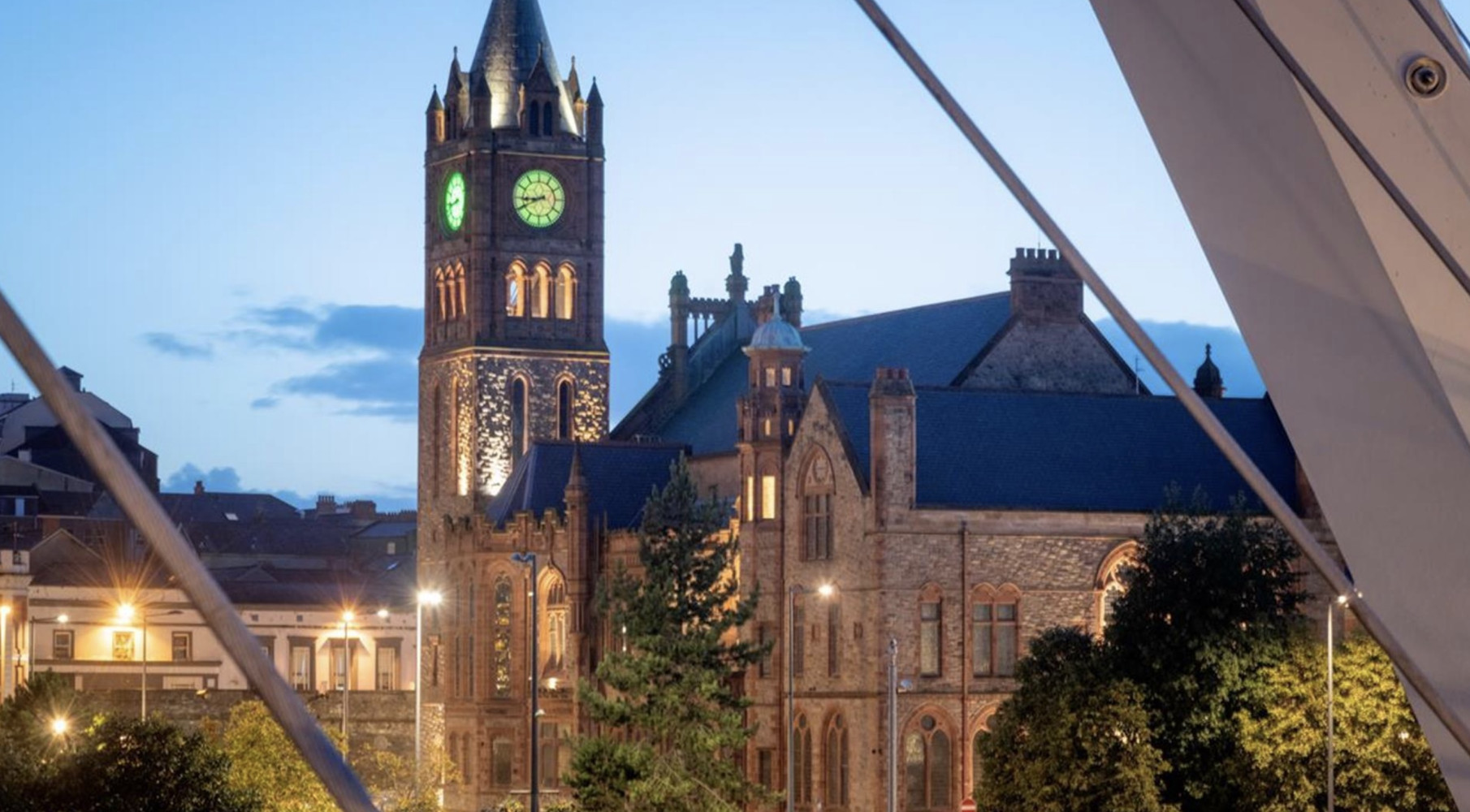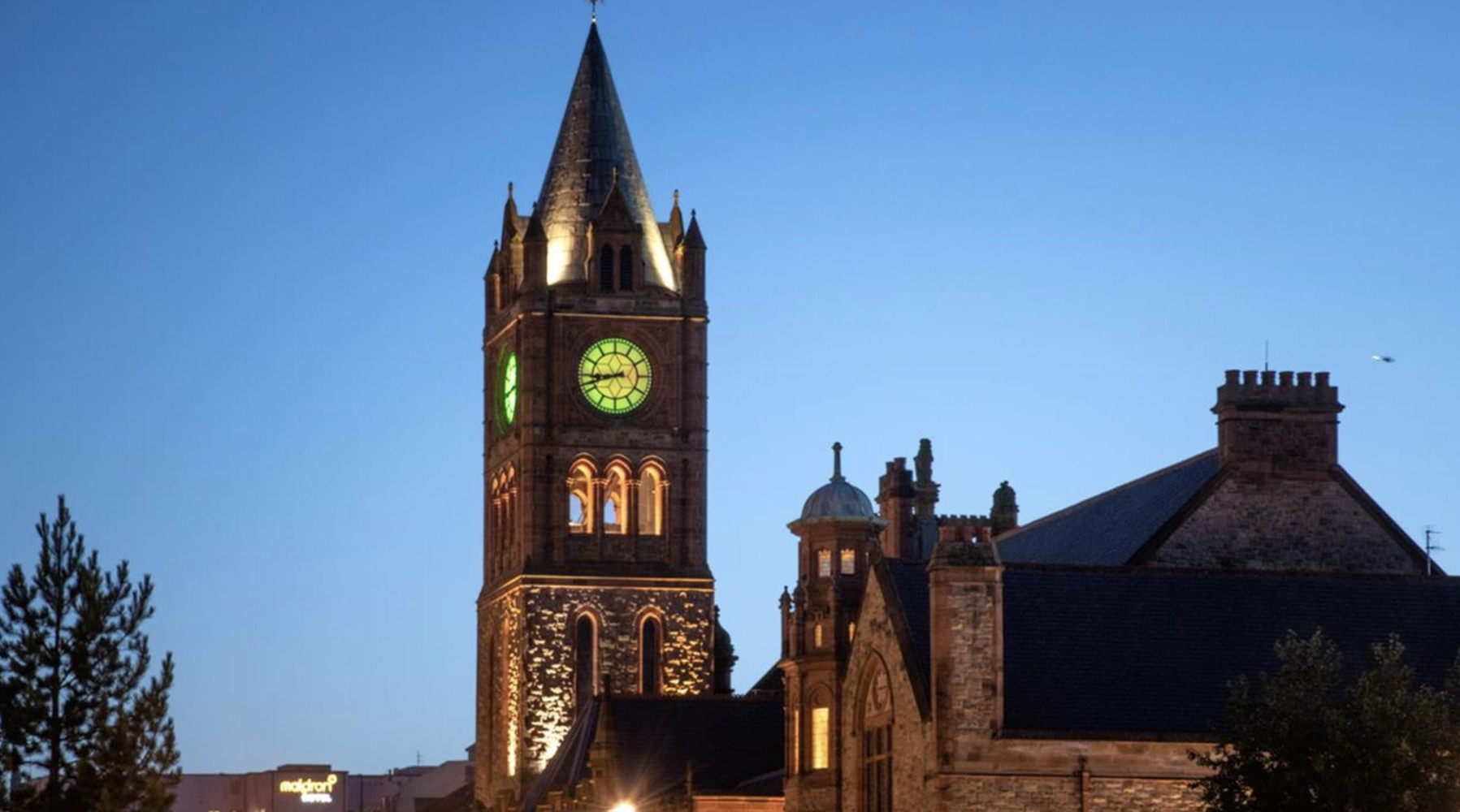 The Guildhall
Sitting within reach of our famous 400-year-old Walls is one of the City's most recognisable - and arguably one of the most stunning - landmarks, the Guildhall. It has been in the heart of city life since 1887 and the auburn brick building is the anchor for the buzzing Guildhall Square.
The Guildhall's most arresting feature is its collection of stunning stained-glass windows. Donated by London Companies, they represent everything from fishmongers to musicians.
Fashioned in a neo-gothic style, the Guildhall is one of the most striking buildings in the North West and was originally built in 1887 by The Honourable The Irish Society. The red sandstone building is of neo-gothic architecture, with Tudor overtones.
Discover more local attractions